The world is changing.
How can the industrial production
interpret this process?
Using recycled materials
is not enough.
We need a strong idea.
an interpretation of change
A few years ago, we began to discuss how we could interpret design in a way that could be contemporary in terms of production sustainability, technology, sales methods and functionality.
It's time to change
our point of view
OTO CHAIR is ONE TO ONE's first product, icon of the new mindset that guides our brand's philosophy: a single-mould, mountable chair made from post-industrial recycled plastic that will help clean up the oceans.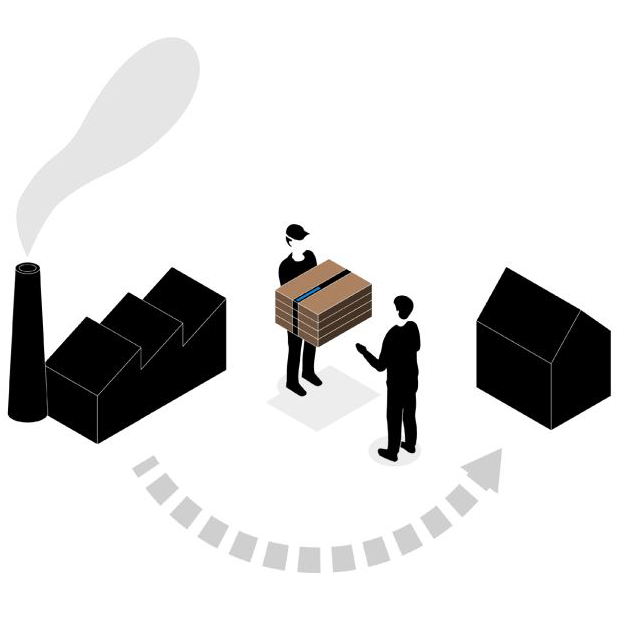 Hyper-seriality, thoughtful packaging, optimization of all production, logistical and storage steps. ONE TO ONE's values take shape in creating design objects by optimizing all the different phases and resources used, from thinking to making.
Leftovers are not left over
Designed to last, OTO CHAIR and its minimalist design meet the need to minimize production waste in terms of material, time and energy. It comes from a single mould, packaged in a recycled and recyclable pulp pack to be shipped directly to users: this, allows to skip all the steps between intermediaries saving in terms of economics, transportation and emissions.